Source: Children Come First
http://www.childrencomefirst.com/ojolie.shtml


NEWS
Ojolie's Card of the Month: Beautiful eCards & Service
By staff writer, Check out this company's beautiful eCards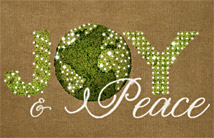 We're happy to introduce Ojolie animated eCards to our visitors. [Click the image to view the current animated Card of the Month].
We have been looking for such a company for quite some time, a company that not only offers beautiful eCards but also has good customer service. This is what we've found in Ojolie. These folks actually answer the emails they receive! We were thrilled to see that how fast they responded to the questions we sent them.
We encourage you to visit Ojolie and if you like what they have to offer then subscribe for $10 a year. You'll be able to send out as many eCards as you'd like. If you join for two years then the price is even better. You get two years for $15. We'd love to hear back from you as to how you like using the eCards Ojolie creates.
In the meantime, come back and visit them here at the CCF website where you'll be able to see a new card each month, courtesy of Ojolie.
---
NOTE: ChildrenComeFirst.com is not affiliated with Ojolie nor does it receive compensation from them for endorsing their animated eCards. © 1998-2008 Children Come First. All rights reserved.

Top of Page